Grand Jury indicts Officer Robert Olsen for murder of Anthony Hill | News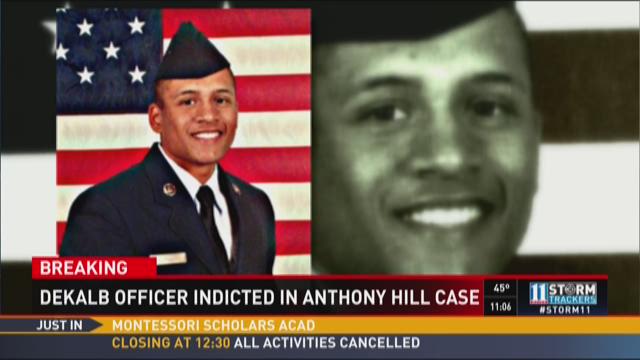 DEKALB COUNTY, Ga. -- A Grand Jury handed down a six-count indictment of Officer Robert Olsen in the shooting death of Anthony Hill. 
DeKalb County District Attorney Robert James said his office presented the six counts to the grand jury on Thursday. The indictment charges Olsen with two counts of felony murder, one count of aggravated assault, one count of making a false statement and two counts of violation of oath by a public officer. 
The grand jury handed down a true bill on each of the six counts.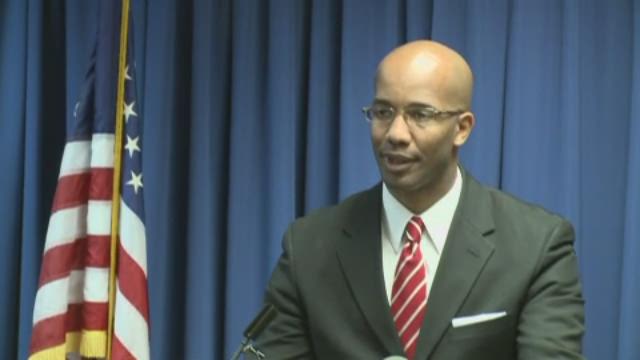 "My job is to uphold the laws of Georgia and prosecute anyone who violates them. This case is no exception," James said. "The facts and circumstances surrounding the shooting death of Anthony Hill warranted felony murder charges."
James said a warrant had been sworn out for Olsen's arrest.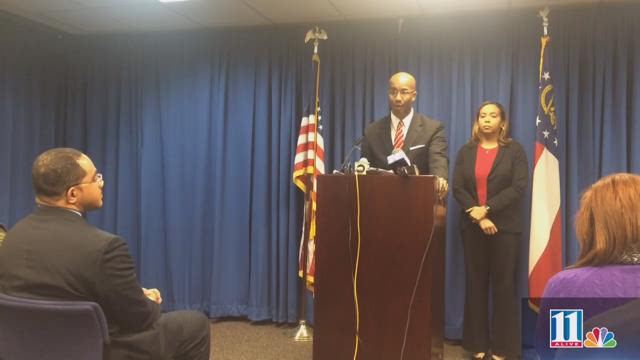 The decision came down after the Grand Jury heard evidence against the officer Thursday.
Hill, an Air Force Veteran who had served in Afghanistan, was naked and unarmed when he was shot and killed by Olsen in March 2015. His family said he was dealing with post traumatic stress disorder (PTSD)
Photos | Anthony Hill
A civil Grand Jury heard evidence against Officer Olsen and ended up with a split decision and recommended that the district attorney look deeper into the case.
And two weeks ago the DA announced he would ask a criminal Grand Jury to indict the officer for murder and aggravated assault.
Georgia law gives police officers the right to sit in the Grand Jury room and hear all evidence and testimony. Olsen also had the right to make a statement, under oath.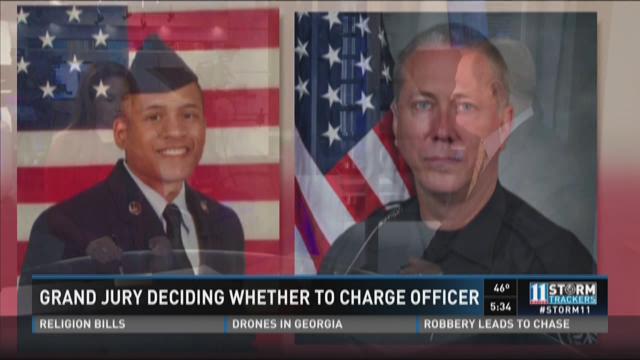 And partly as a result, Grand Juries in Georgia usually side with the police officers. Police officers in Georgia are almost never prosecuted.
Out of 51 police-involved shootings that the Georgia Bureau of Investigation has investigated in the past 10 years, 8 have made it to grand juries and only one case has ever made it to trial.
11Alive has not been able to contact Officer Olsen or his attorney for comment.
Outside the Dekalb County Courthouse there was an eruption of joy for the six count indictment.  The crowd made a renewed commitment to fighting for a conviction for Officer Robert Olson.
For months the activist group "Rise Up" has been demanding an indictment.
"It's time that he pay for the murder of Anthony Hill.  And he's going to pay today ya'll," said Dawn O'Neal.
Another Hill's mother, Carolyn Guimmo, spoke to the crowd.
"The jury saw what we already saw, the evidence, the truth.  I'm really speechless.  The message is you have to be accountable for your own actions.  When you decide to do something if it's not right there are consequences and you have to be held accountable for it."
The family said Thursday's ruling was a victory, but called it a beginning and not an ending, as they turn their attention toward a trial.