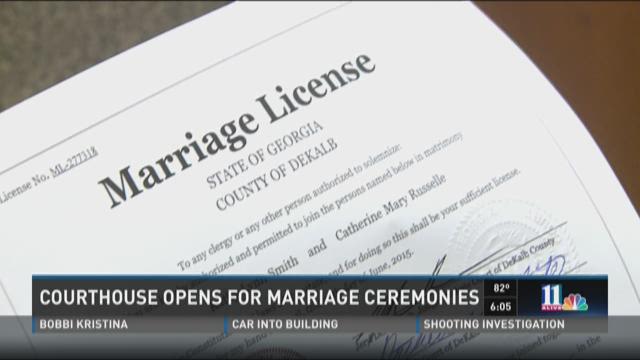 DECATUR, Ga. -- As many across the country continue to celebrate the Supreme Court's decision in favor of gay marriage, the DeKalb County Courthouse opened its doors Saturday to allow anxious couples the chance to make their commitments official.
Newlyweds Jessica Watkins and Heather Davis have more to be excited about than their wedding.
"Just in time for the baby to come," explained Watkins.
The pair is expecting a baby boy in July and the ruling for gay marriage means a lot for their growing family.
"She gets to go on the birth certificate as his second parent, which is everything that we wanted," said Watkins. "That's a big deal for us."